Easily and Effortlessly Cut Tough and Stubborn Firewood in Minutes
Are you tired of spending hours chopping firewood? Let's face it, doing it the traditional way can be a real challenge and time-consuming, and might end up having a muscle spasm if you are not careful. The good thing is there is a tool that can make your life so much easier.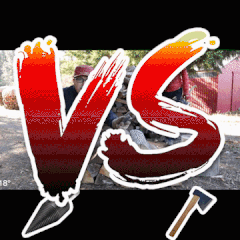 Quality high carbon steel that is exceptionally strong and impact and wear-resistant to ensure that the drill bit won't break due to vibration and to be able to use it for a very long time.
Save yourselves hours of exhausting labor each year with a bit that turns your drill into a wood-splitting machine!
Feature:
✓ Anti-Slip Design

The anti-slip groove design prevents slippage and improves efficiency.

✓ Easy To Use

The Splitter can be used by anyone as its sharp head and clean lines help the wood cutting so much easier and faster.
✓ Durable And Sharp

The titanium coating reduces the friction and heat by heat treatment, makes cutting easier and the drill more durable.

✓ Perfect For Camping

The perfect tool for camping, especially when you are setting a campfire as the firewood can now be easily chopped with the help of this drill bit.
"Works great with all kinds of wood. Oak and walnut split with minimal effort. Definitely is better than swinging a splitting ax all day."